Swimming Pool Builder Hills District
If you want a pool in the Hills District of Sydney, look no further than Aroona Pools & Spas. These professionals have been building custom pools for many years and can build concrete or fiberglass pools to suit your property. They can build a small or large pool that will fit in with the rest of your home. By hiring an expert pool builder in the Hills District, you can be sure that your new pool will be of the highest quality and give you years of enjoyment.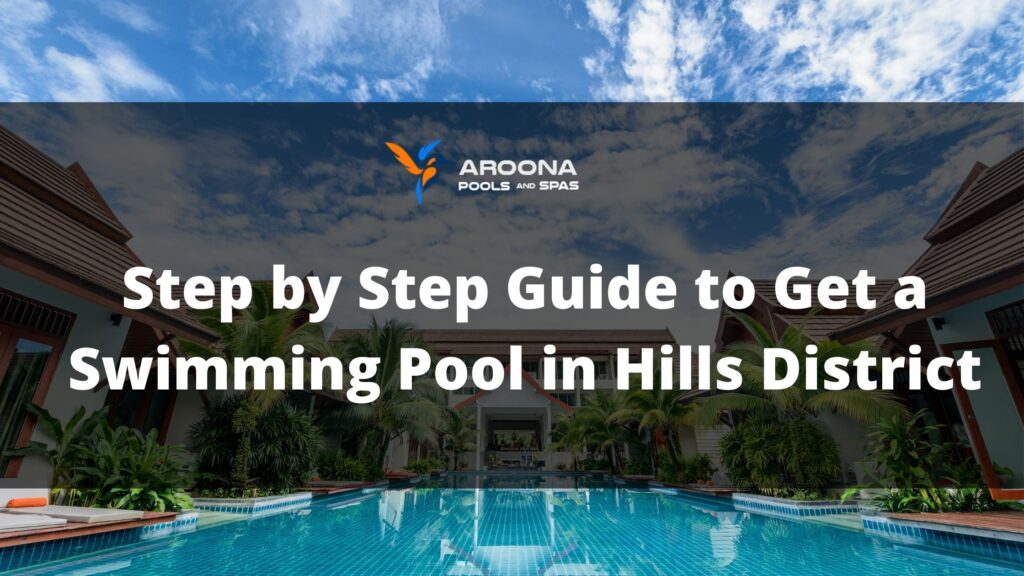 A custom pool is the best way to define your backyard and suit your needs. You can have a pool that will complement your home's architectural style while fitting your budget. A professional will also have experience working with the public and will ensure that your pool fits within your budget. It is important to choose a pool builder in the Hills District who is experienced and has a proven track record of customer satisfaction. You'll also want to hire a company that has completed many custom projects in the area.
Step by Step Guide to Get a Swimming Pool in Hills District
Size, Design, and Features
Whether you'd like a simple pool or a luxury spa, it's important to consider the size, design, and features you need. Costs will depend on the size of the pool and the complexity of the construction. In the Castle Hill area, the average cost of a custom swimming pool is affordable. A well-built pool will increase the value of your home, so it's wise to invest in a quality builder.
Budget
Your budget is important when you are choosing a custom swimming pool. A custom pool should define the space of your backyard and meet your personal requirements. It should be attractive to look at and should fit in with your lifestyle. You should choose a builder with extensive experience in the Hills District to ensure the best result. If you're looking for a custom swimming pool, contact Trusted Tradie Landscaping in the Hills to learn more about the options and the process.
Hire a Reputed Pool Builder
Having a custom swimming pool in the Hills District can be an expensive decision. Even a poorly-built pool can cause you to spend a lot of time and money maintaining it. A professional will have the right skills to ensure your new pool will look great and last for many years. If you're thinking about getting a new pool, Aroona Pools in the Hills is the best option. The family-owned company has been in the business for more than 45 years and is committed to quality and customer service.
Conclusion
If you're in the Hills District, you're ready to get a custom-made pool in your own backyard. Whether you're looking for a large, luxurious pool or a small, intimate pool, Aroona Pools is the company to call. They're experts in concrete inground swimming pools, and their commitment to excellence makes them a popular choice for homeowners in the Hills District. If you're in the area, you'll have the best chance of getting a perfect custom-built swimming pool for your home.